Cartesi February 2023 Recap!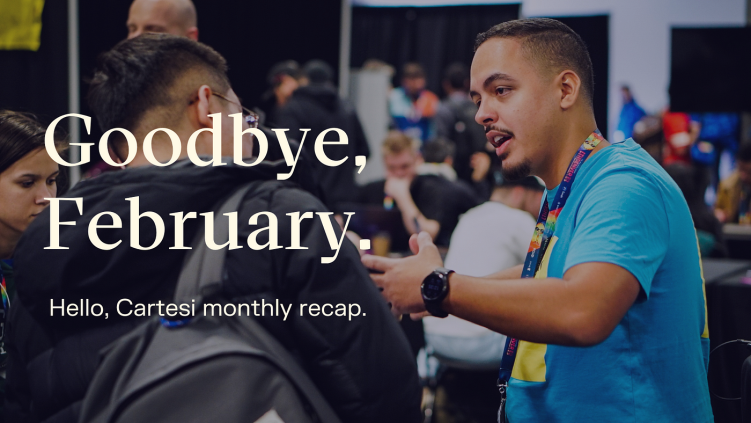 Hey developers! I'm excited to share our #Cartesi February 2023 Recap!
1️⃣ ETH Denver, Global Online Hackathon, and Community Grants Program
We've been busy on February, and we have a lot of updates to share with our community. In addition to kicking off the hackathon season with ETH Denver and our online global hackathon, we're also excited to announce the Community Grants Program, a new initiative to fund a broad network of contributors to help build and expand the Cartesi ecosystem.
2️⃣ Global vs Local Consensus
If you're interested in learning more about rollups, we've put together a simple video explainer that breaks down the difference between global consensus and application-specific consensus in the process of verifying and validating transactions.
3️⃣ It's all about the developer community
At Cartesi, we're all about the developer community! We recently hosted a Twitter Spaces session focused on providing valuable insights to help developers succeed in hackathons. Additionally, we offer ongoing support to developers over Discord, where you can join our community and connect with other Cartesi enthusiasts. We also regularly launch multiple community spotlights to showcase the exciting projects our developers are working on. Our goal is to provide a welcoming and supportive community for all developers, regardless of their experience level. We believe in the power of collaboration and innovation and are excited to continue building with our community!
4️⃣ Your contribution matters
We want to hear from you! If you have any ideas about what can be built with Cartesi Rollups or if you want to contribute to our idea repository, please share your thoughts in the comments. Let's #BUIDLwithCartesi together!
5️⃣ Join Us
And don't forget to join our community on Discord and stay up to date by following us on Telegram and Twitter. We're always looking for talented developers to join our team, so be sure to explore our job openings if you're interested in working with us.