Build Actions for Your Community → Cairo May 25th, 2018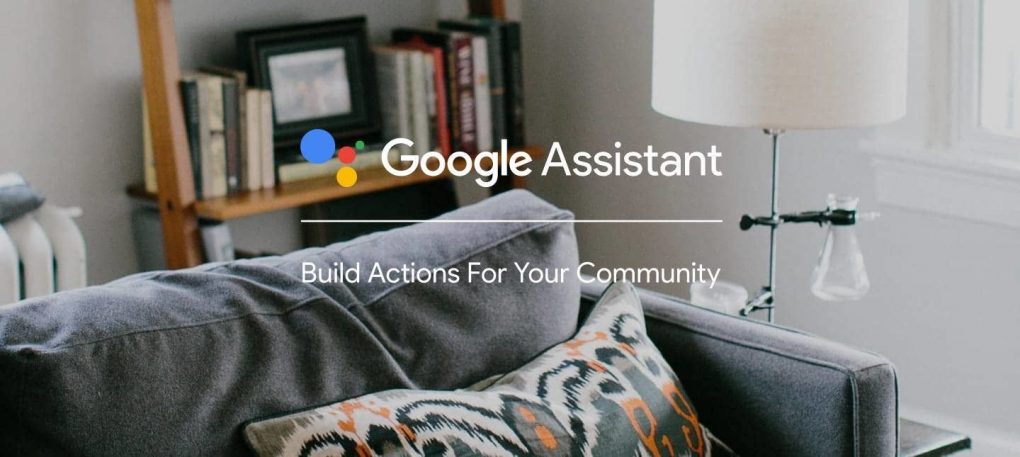 Preface
Yesterday's session (or should we say today's session? read to know!) was different, it was the first in a series of "Build Actions for Your Community" by "Google Cloud Developer Community Egypt", that's focused on on-boarding people to #GoogleAssistant and #ActionsOnGoogle, get them to know what it is, how to use it, and how to develop real world applications for it.
From the 90 applicants registered to attend the training, we've approved only the 20 attendees, who have the most potential of absorbing the content, commit to the training until the end, and go outside and kick-start their own way on the #AoG track. Since this is the first session of the series, we consider it pilot, to be tweaked and expanded in the next sessions..
Trainers
The trainer was me, Abdelrahman Omran! I'm Google Developer Expert in GooglAssistant / Web / Cloud / Identity, and I'm co-organizing GCDC Egypt. In addition to my talks and sessions, I had Ahmed Sobhy, my co-organizer in GCDC Egypt to talk about the IoT demo we did, in integration with Google Assistant, and to describe the hardware part of it. He did an amazing job! We had also some attendees to share their knowledge with the audience in regard to the training topics.
Highlights
As you know we Muslims are now in Ramadan, the holy month, which means we fast from all food and drinks from dawn until sunset, then in the evening we have Tarawih prayer, so to find time for doing such events is challenging in Ramadan, but we managed to do it in a very interesting way, where we started our event on 10:00 pm evening (after Tarawih prayer), until Suhur time 02:40 AM (pre-dawn meal), then we brought food for all attendees, we ate together, prayed Fajr prayer, then resumed our training again until 05:00 am in the morning! Do you believe that?!! The most interesting thing is that people kept it up until the end, people love it to the max and gave very interesting feedback, both offline, and online like here, here, here, and here ?
So the training started May 25th, 2018 at 10:00 PM, and ended by May 26th, 2018 at 05:00 AM. That's 7 hours of intensive overnight training! It was unique of it's kind experience, literally! And we're doing it again, so keep an eye on our upcomings!
I was thrilled by the enthusiasm of the attendees, most of them were professionals in their careers, there was CEO, CTO, team leads, and senior developers. It was the first time for them all to attend something practical on #GoogleAssistant and they had been very excited about it through the training itself and even after leaving to their homes, they kept practicing and doing more code labs, like here.
Useful Links
And if you're interested in the hardware demo we did, you can find full details published by Ahmed Sobhy (@sobhy_do) on his blog here Control Your Room lights With google Home (Google Assistant | IFTTT | Adafruit IO), you can view the demo here as well!
Partners
In every successful event there's some success partners, and we were proud to have Ideaspace as our host and main partners, so we would like to thank them for their efforts, much love ?
We also had community partners helping promoting our event and reaching out to the audience, we thank all of them for their collaboration, and looking forward for more in the future. From these partners there's: WTM October, GDG October, GDG Cairo, GDG Helwan, GDG Shorouk, GDG New Cairo
Final word, if you think that's it, and we're done, you're dreaming, we just started, and we have many scheduled events ahead, so stay tuned for the following trainings ?
Build Actions for Your Community → Cairo (completed!)
Build Actions for Your Community → Helwan (soon!)
Build Actions for Your Community → 6 October (completed!)
Build Actions for Your Community → Alexandria (soon!)
Build Actions for Your Community → Upper Egypt (soon!)
At the end of the training we got very good feedback, and we got few ideas on even how to make the second version of this training better, we took a selfie, and most people left after networking with every single other person. Mentioning the selfie, you may be looking forward to see some of it, right? ? Here's some samples attached!