Cartesi March 2023 Recap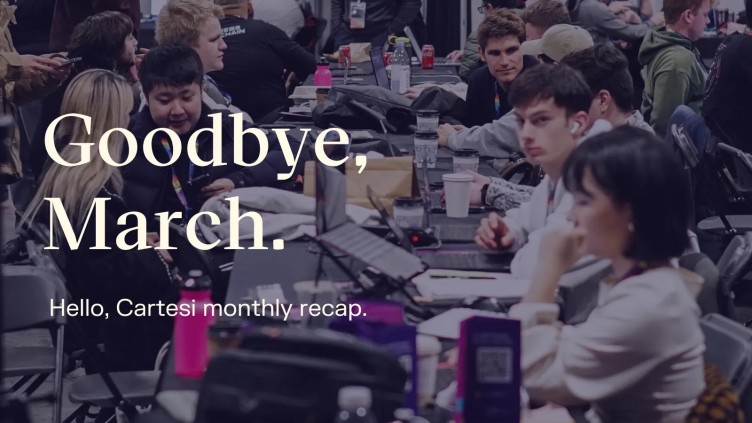 🚀 We're excited to share #Cartesi's March 2023 Recap, highlighting our recent achievements!
🙌 First of all, a huge thank you to our amazing community for helping Cartesi get shortlisted for Alchemy's Web3 Community Awards! 🌟 We're honored to be recognized alongside influential communities like Ethereum, Optimism, and Solana. Let's keep growing and welcoming more builders to our ecosystem!
We're in the final stretch, Cartesians!

Thanks to you, Cartesi is shortlisted for the final round of @AlchemyPlatform's Web30 community choice awards!

But we're not done yet! Help cast your vote in the final round ➡️ https://t.co/tIbNb87owD https://t.co/u9TeK32vgJ

— Cartesi (@cartesiproject) March 4, 2023
💡 Second, we had a successful showcase at ETH Denver, where innovative projects built with Cartesi technology were presented. Wrapping up ETH Denver and witnessing innovative projects built with Cartesi tech during our first hackathon session of the year was special!
🧩 Dive deeper into Cartesi Rollups and Linux developer tooling supported by Cartesi's VM through Core Contributor Maximilian breakdown.
🌐 Speaking of hackathons, when one hackathon ends, another begins. Well, not one, but three!
🌎 At Ethereum Brasil, Rio, Solution Architect Lyno Ferraz shared insights alongside Fuel, Algorand, and Hashdex on the role of infrastructure in blockchain evolution.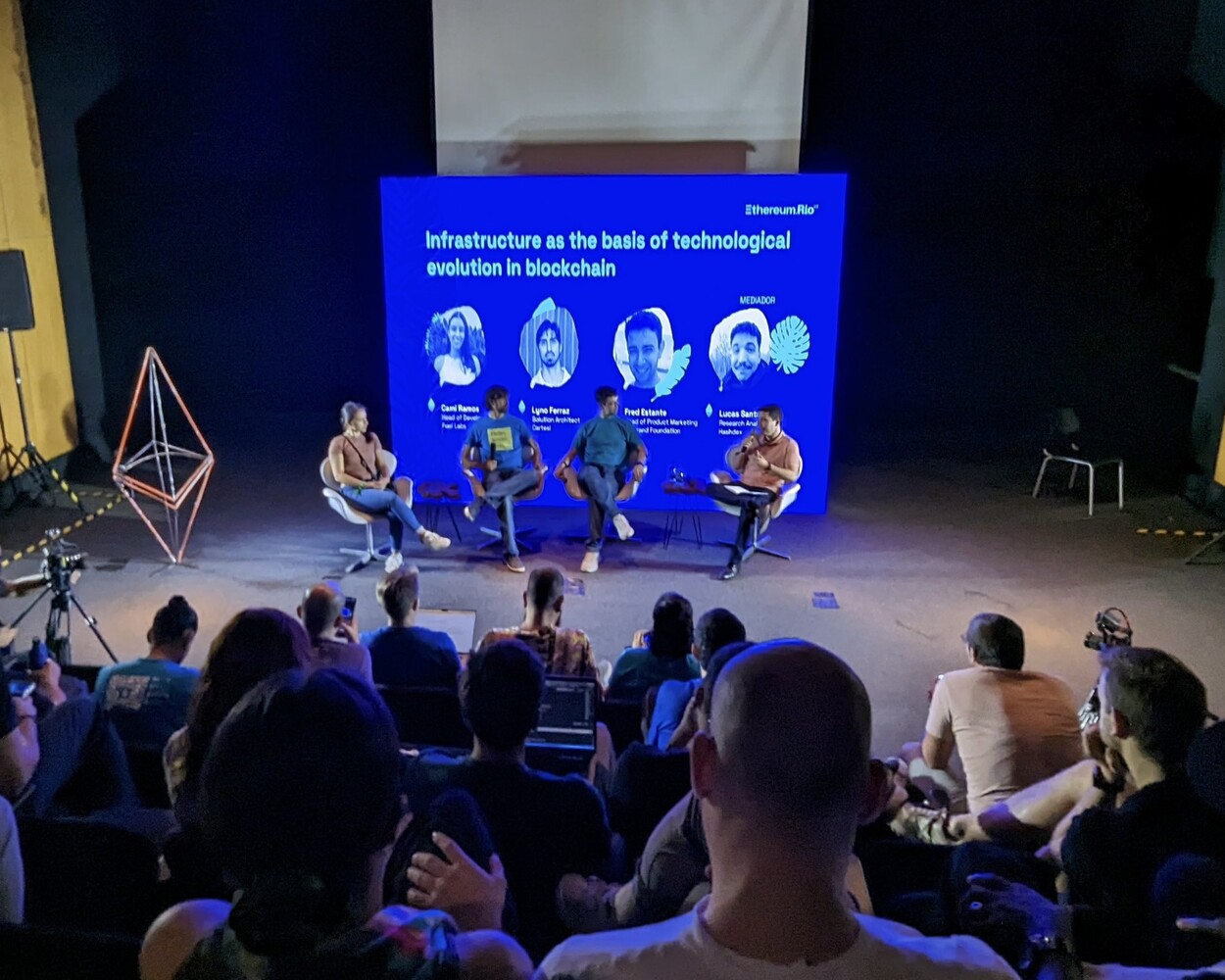 👩💻 We also teamed up with Web3Ladies, Africa's largest female-focused Web3 community, for a comprehensive Cartesi workshop. Thanks to Web3Ladies for having us and to Maximilian & Helen for facilitating this session.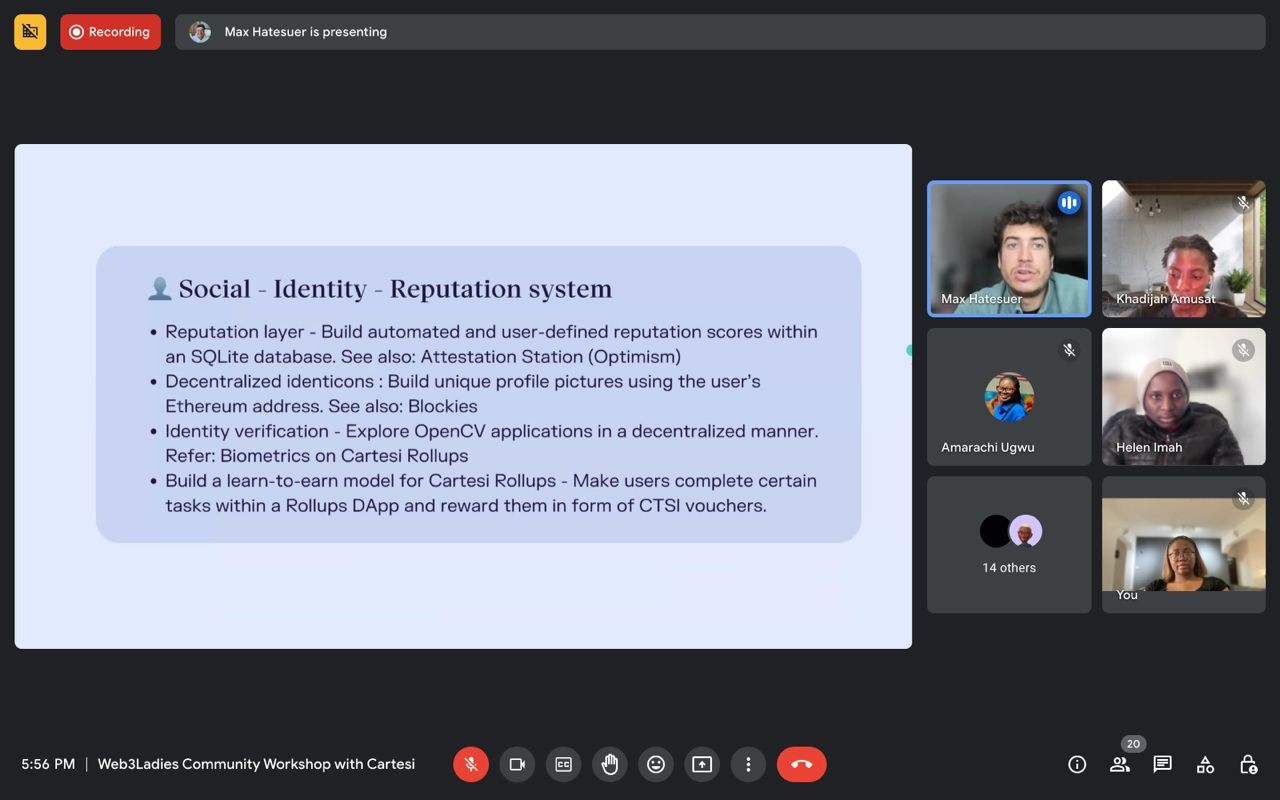 🔥 And from Africa to LATAM, we partnered with Think and Dev for their #KingofDevs 2.0 hackathon, offering mentorship to budding builders. It's another step forward to onboard more Argentinian Dev Community to Cartesi Ecosystem. Solution Architects Carlo & Arthur were on the ground helping devs with their projects. It's a pleasure to keep collaborating and fostering this vibrant community!
Les presentamos a @cartesiproject, Sponsor Principal de #KingOfDevs 2.0 🔥@cartesiproject es una infraestructura #Layer2 que implementa un Sistema Operativo completo para el desarrollo y ejecución de #dApps dentro de un entorno Linux.

¡Gracias por apoyar nuestra hackathon! pic.twitter.com/L10a1Z8Ikn

— Think and Dev (@ThinkandDev) March 28, 2023
🎓 Lastly, Cartesi is engaging with students! We collaborated with Inteli, joined Envelope Technology's 100 Universities Roadshow in India, and hosted a Cartesi Rollups workshop at NITW to fuel innovation. The result? Tens of student sign-ups for our online #hackathon! #BuidlWithCartesi
https://taikai.network/cartesi/hackathons/cartesi-hackathon
These events have helped grow our developer community and showcase the power of Cartesi Rollups. Awesome to see them in their Cartesi swag: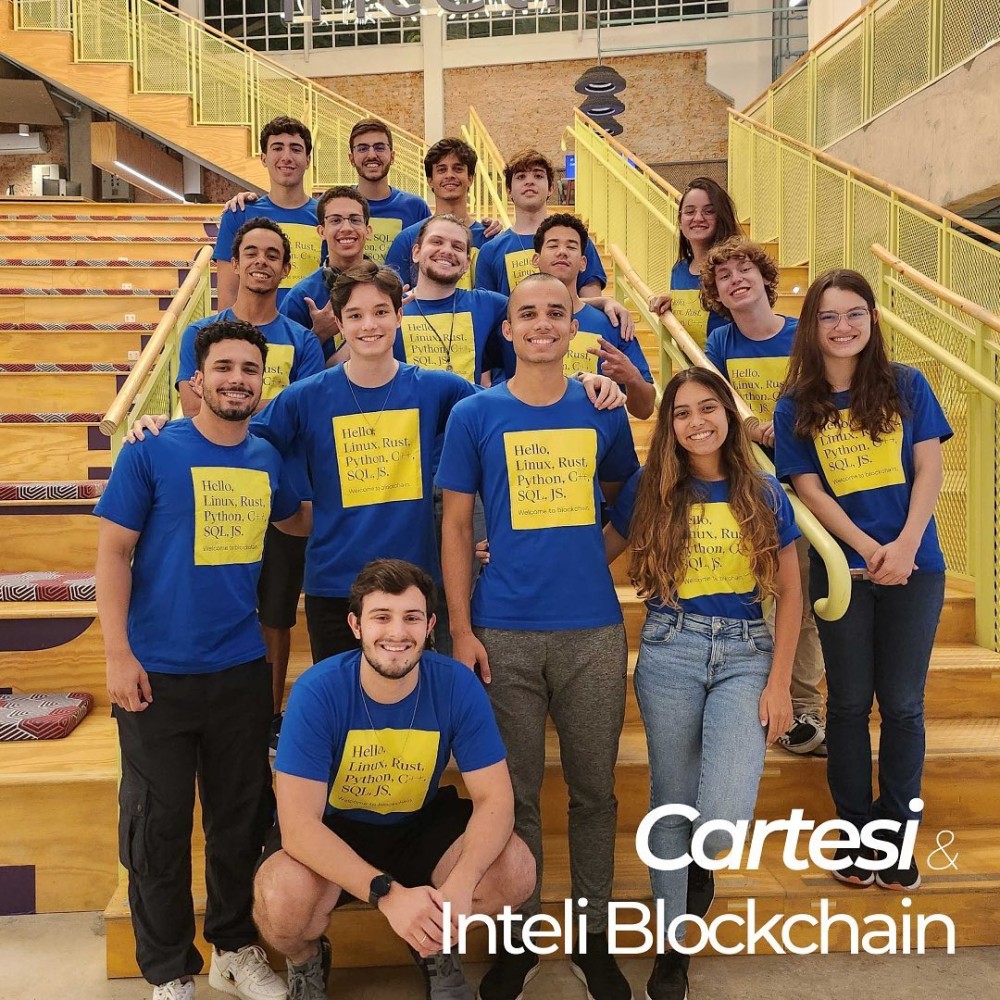 🎤 Cartesi Podcast Features
🎧 Our core contributors have been featured on Web3 Trenches and Bepro Network Talks podcasts, discussing ecosystem growth plans, developer initiatives, and more. These podcasts offer valuable insights into Cartesi's ongoing projects and plans.
🤝 We've also been collaborating with other organizations in the blockchain space. As we continue to expand, we're open to suggestions for other events we should attend. We encourage our #community to reach out with ideas and opportunities through social channels. Your input will help us make an even greater #impact in the #blockchain and #Web3 space.
🌟 To be part of the blockchain revolution and stay up to date with Cartesi's progress, join our Discord, GitHub, and Twitter communities.