Goodbye ETH Denver 2023!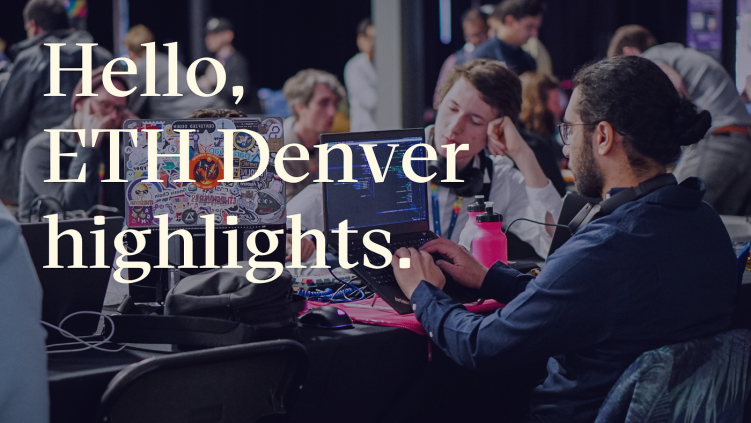 Hey developers, we wrapped up an amazing time at ETHDenver 2023 with #Cartesi!
We wanted to share our experience with you and let you know about some of the exciting things that happened at the hackathon.
1️⃣ Meeting talented developers, and building impressive projects
First off, the hackathon was a great opportunity to meet and collaborate with other talented developers from around the world. We saw some truly impressive projects being developed using Cartesi's technology, from decentralized gaming platforms to Zero Knowledge Prover on-chain inside the Cartesi VM!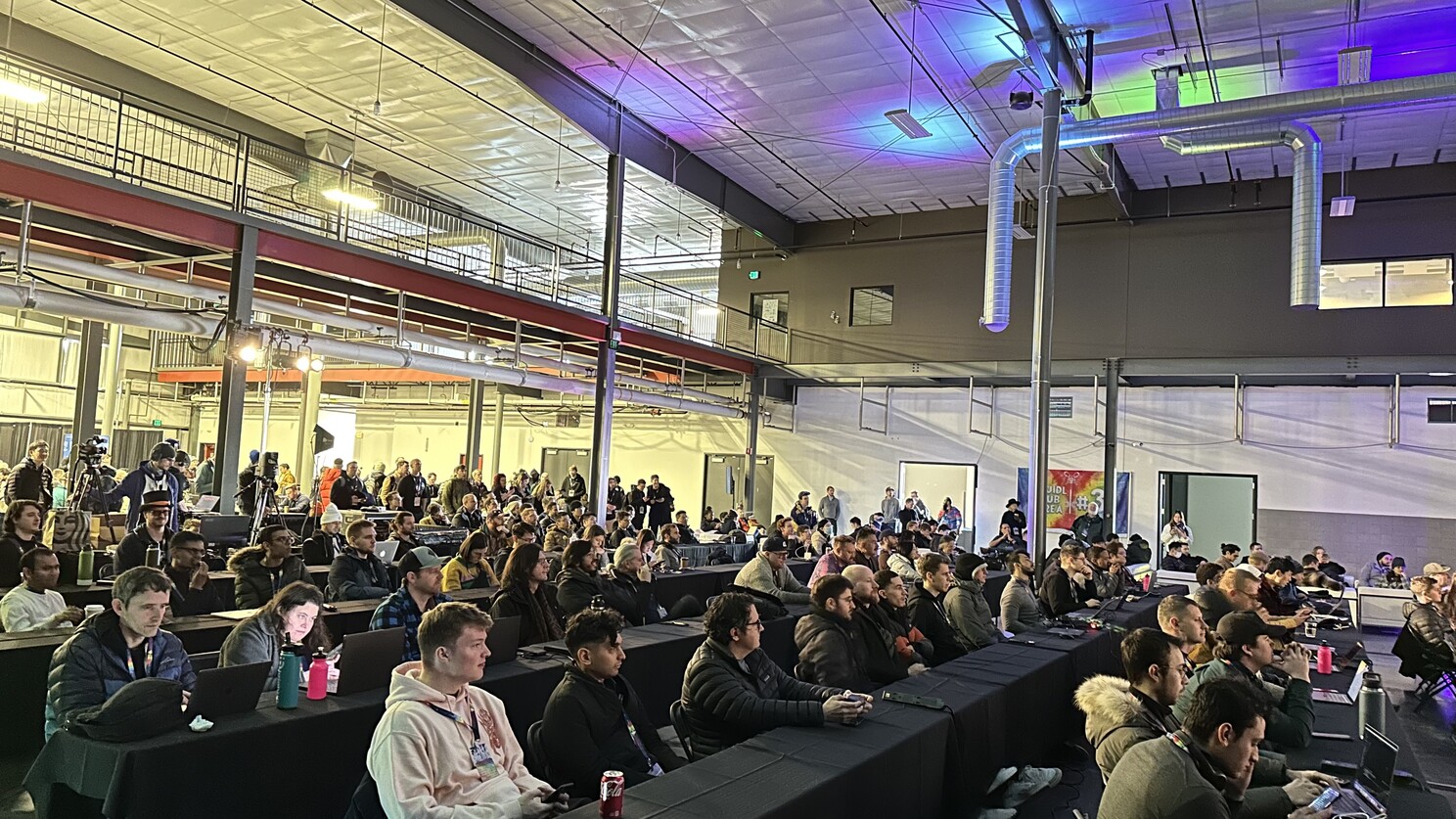 2️⃣ Community contributions
Cartesi also hosted a number of events throughout the hackathon to support developers and encourage collaboration. We held Twitter Spaces sessions where we discussed tips for making the most out of the hackathon experience and shared insights on blockchain development. We also hosted community spotlights where we showcased some of the most innovative and exciting projects being developed with Cartesi's technology.
3️⃣ Core contributors on stage
Abdelrahman Omran, Gabriel B. Barros, Carlo Fragni, Lyno Ferraz, and Maximilian Hatesuer took the BUIDL hub stage to give a high-level introduction to Cartesi, before showcasing demos of real life projects as well as a practical step-by-step workshop to onboard ETH Denver #BUIDLers to Cartesi tech.
4️⃣ Ideation, and pizza party!
Before the #BUIDL, comes the ideas! We joined the Ethereum Denver/Spork DAO Discord to support their #ideathon session. And we've got to keep BUIDLers fuelled — we sponsored a pizza party alongside friends Metis and DFinity to keep spirits and energy high throughout the evening. Was a great opportunity to connect with BUIDLers! Zach Prater and Claudio de Oliveira Marques made sure everything is running smoothly all the time, everywhere!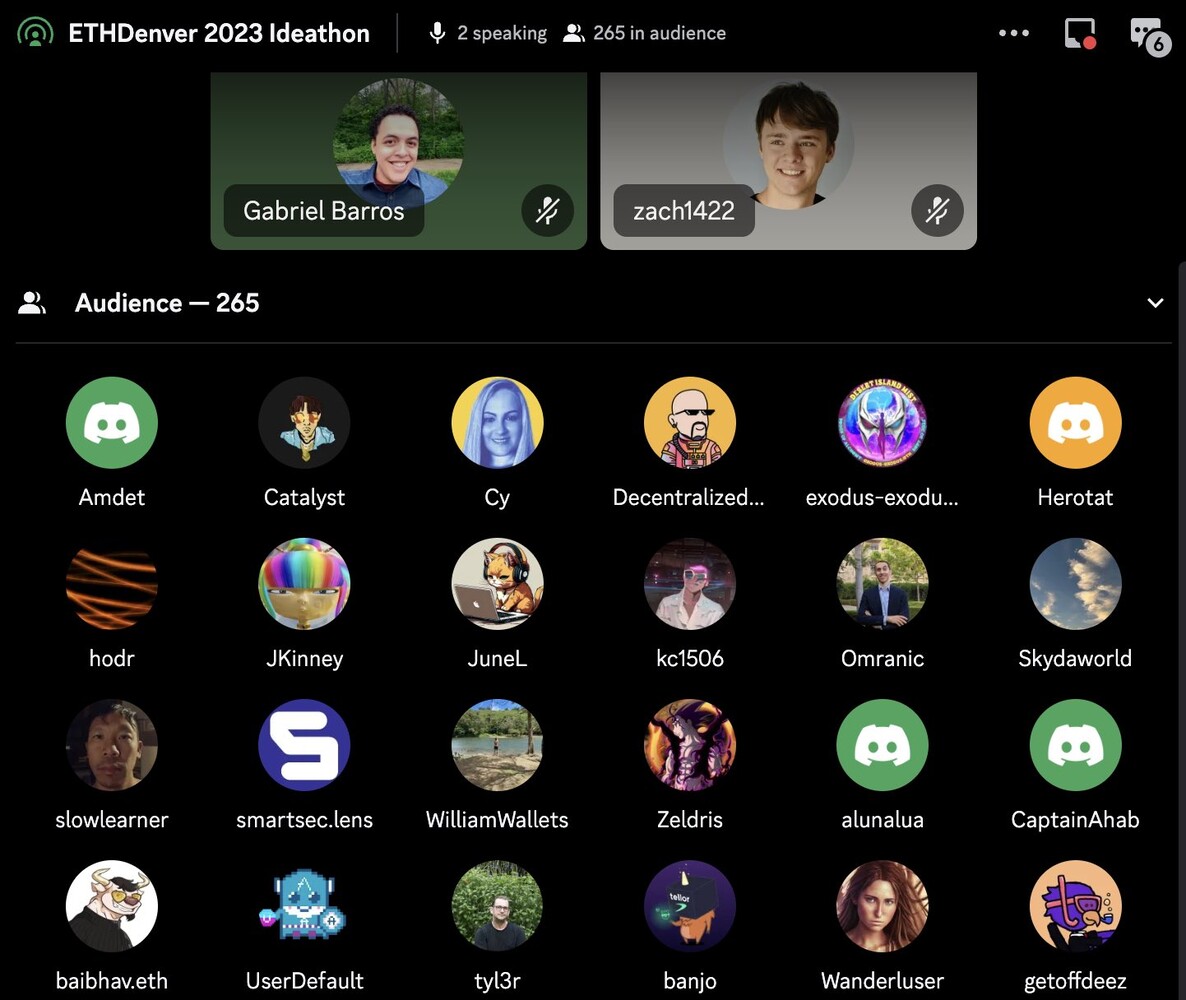 5️⃣ SWAG are always welcome
With so many BUIDLers all in one place, we wanted to help BUIDLers break the ice and truly connect (not just over rollups 😉). We handed out some community oriented swag to the ETH Denver community to help break through the awkward chit chat and encourage deeper discussion on topics!
6️⃣ Meet The ETH Denver hero team!
Last but not least, I want to say thank you to everyone who made ETH Denver 2023 such a memorable event, from the organizers to the judges to the other developers, and most importantly the amazing Cartesi hero team who spent tireless hours helping our community. I can't wait to see what we'll create next!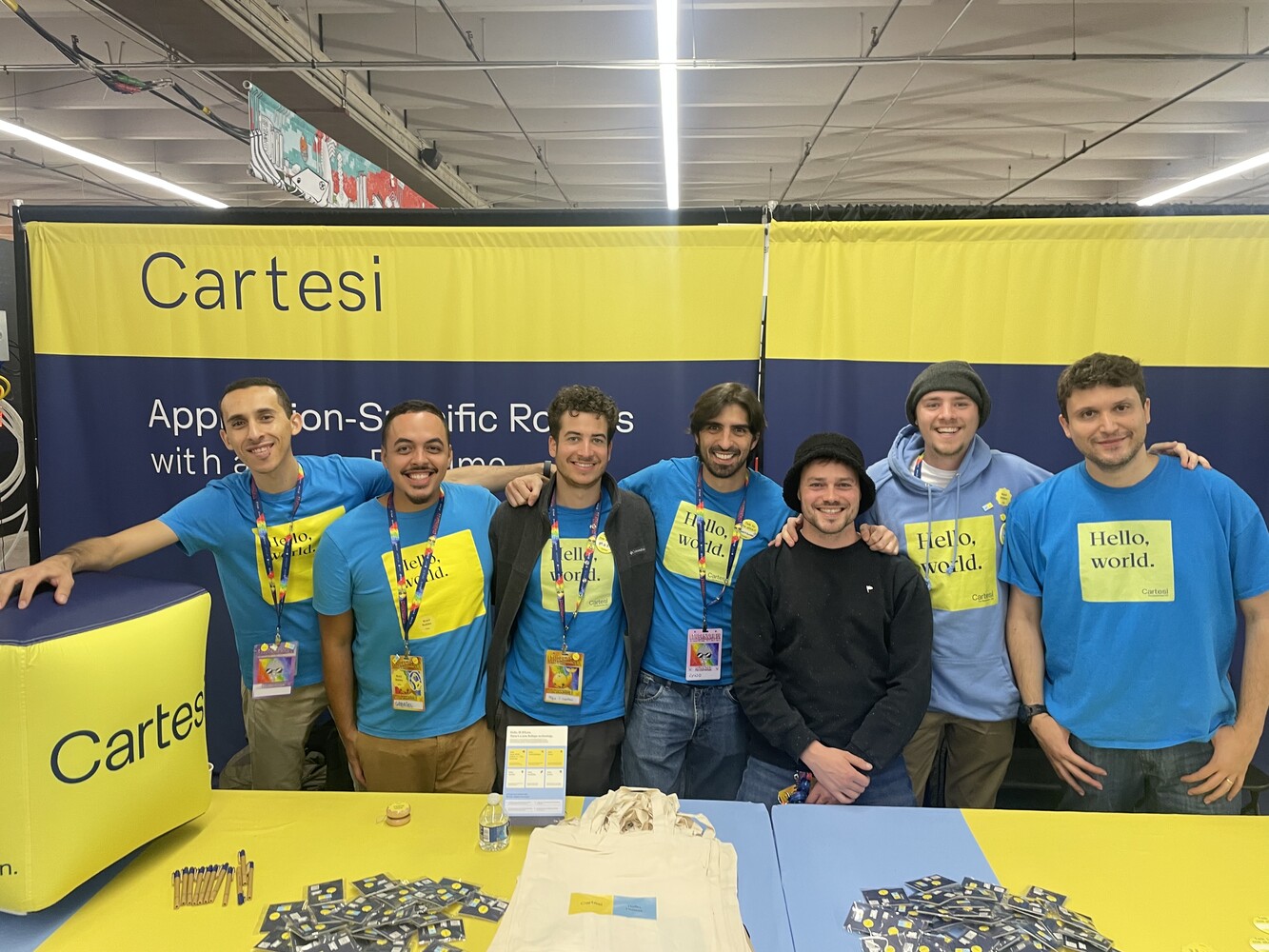 7️⃣ Get involved with Cartesi project
If you're interested in getting involved with Cartesi's community and developing with our technology, I encourage you to join our Discord server. It's a great place to connect with other developers and receive support and feedback on your projects.