Join Cartesi at ETHDenver 2023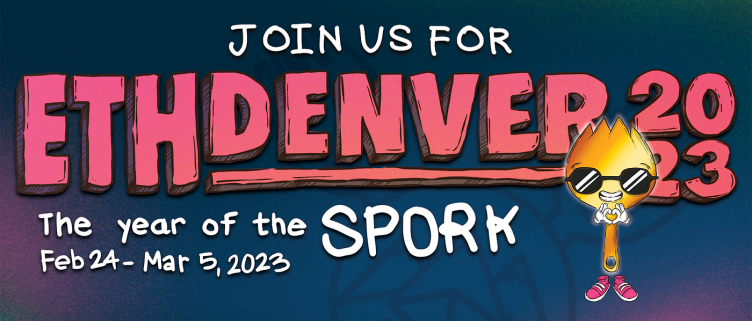 We're thrilled to announce that #Cartesi is participating in the ongoing #ETHDenver 2023 #BUIDLathon! This exciting event is focusing on the development of decentralized applications using Ethereum, and we can't wait to showcase our Layer-2 infrastructure that enables developers to build complex applications off-chain using familiar software stacks and tools that you know and love.
ETHDenver presents an incredible opportunity for developers to demonstrate their skills and build innovative, high-performance #DApps. By participating in this event, you'll have the chance to connect with industry leaders, learn from your peers, and gain valuable experience in the #blockchain space.
At Cartesi, we understand that building #decentralized applications can be challenging. That's why we've developed a Layer-2 infrastructure that empowers developers to build scalable and flexible dApps that are more accessible to users and more efficient to run. We encourage participants to leverage our technology to overcome challenges and build dApps that are faster, cheaper, and more user-friendly than traditional applications.
The future of blockchain technology is being shaped at events like ETHDenver, and Cartesi is proud to be a part of it. We look forward to connecting with other industry leaders and seeing what participants will create. If you're attending ETHDenver, don't miss the opportunity to experience the power of Cartesi's #Layer2 infrastructure and tools for building #offchain DApps. See you there! #BUIDLHub #BUIDLWeek